The Village has many stories and here is a selection:
Queensland Prisons Museum
The museum is located inside the Police Station and focuses on the history of the prison system in Queensland.
Two of our volunteers are ex Prison Officers, and they are available on Wednesdays and can assist visitors with questions about the items on display and on the prison system - between them both they have 50 years' service.
They also give interactive presentations - and do not worry - they do have keys for the handcuffs!!
Behind the Police Station building is the original two cell lock-up building. Each cell has a wide steel door with a food hatch and are hinged on steel pivots with steel lockable bolt action locks.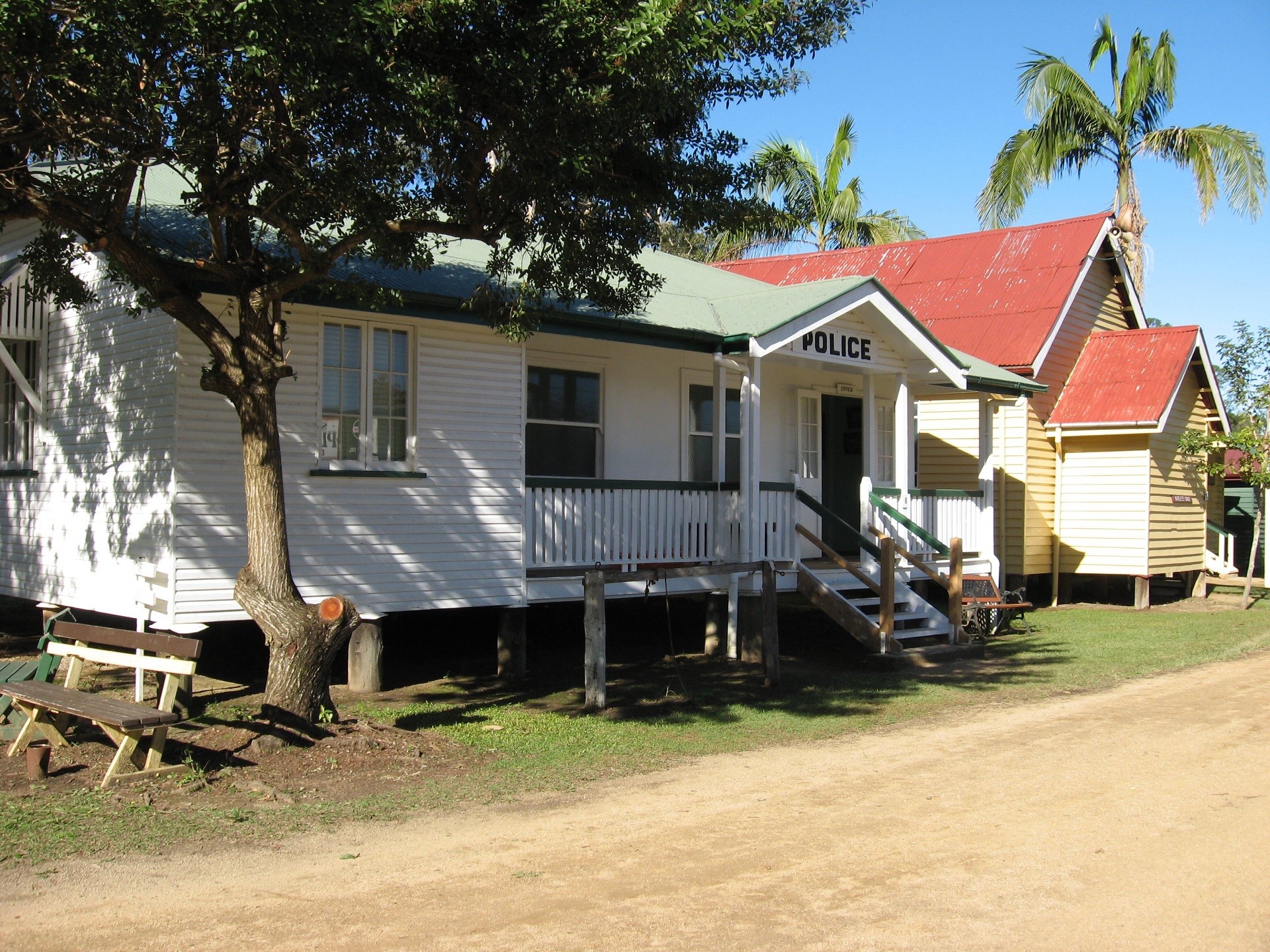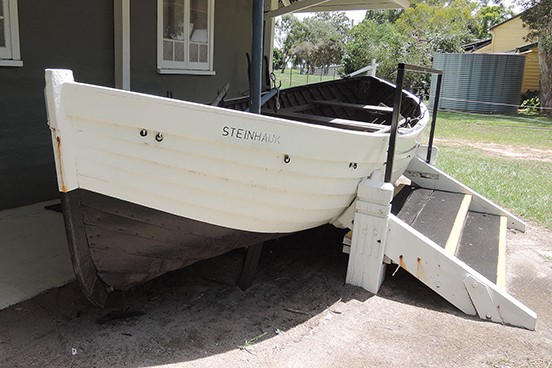 Steinhauk Tender Lifeboat
Outside the Maritime Museum sits the tender lifeboat from the "Steinhauk", a ship with a colourful past.
The ship was built in Brake, Germany in 1958 and named "Steinhauk". The ship went through a number of name changes:
"Skude" in 1970
"Skode" in 1983
"Island Trader" in 1987
As the "Island Trader" her superstructure was changed, and she was engaged to carry timber. It is believed she was the last ship to carry logs from Fraser Island, Queensland when logging was discontinued.
Blacksmithing at the Village
An old skill but a good one
One of the popular spots in the Village is the Blacksmith's shop - opposite the Gem Club, where, especially on school visits, one or more of our talented "Smithies" works the fire to show visitors how many metal things are made. You can hear the hammering of steel as the men hammer the hot metal into shape!
It is a fascinating old skill.
A blacksmith is a metalsmith who creates objects from wrought iron or steel by forging the metal, using tools to hammer, bend, and cut. Blacksmiths produce objects such as gates, grilles, railings, light fixtures, furniture, sculpture, tools, agricultural implements, decorative and religious items, cooking utensils and weapons ©.
© Wikipedia