Police Station and Prison's Museum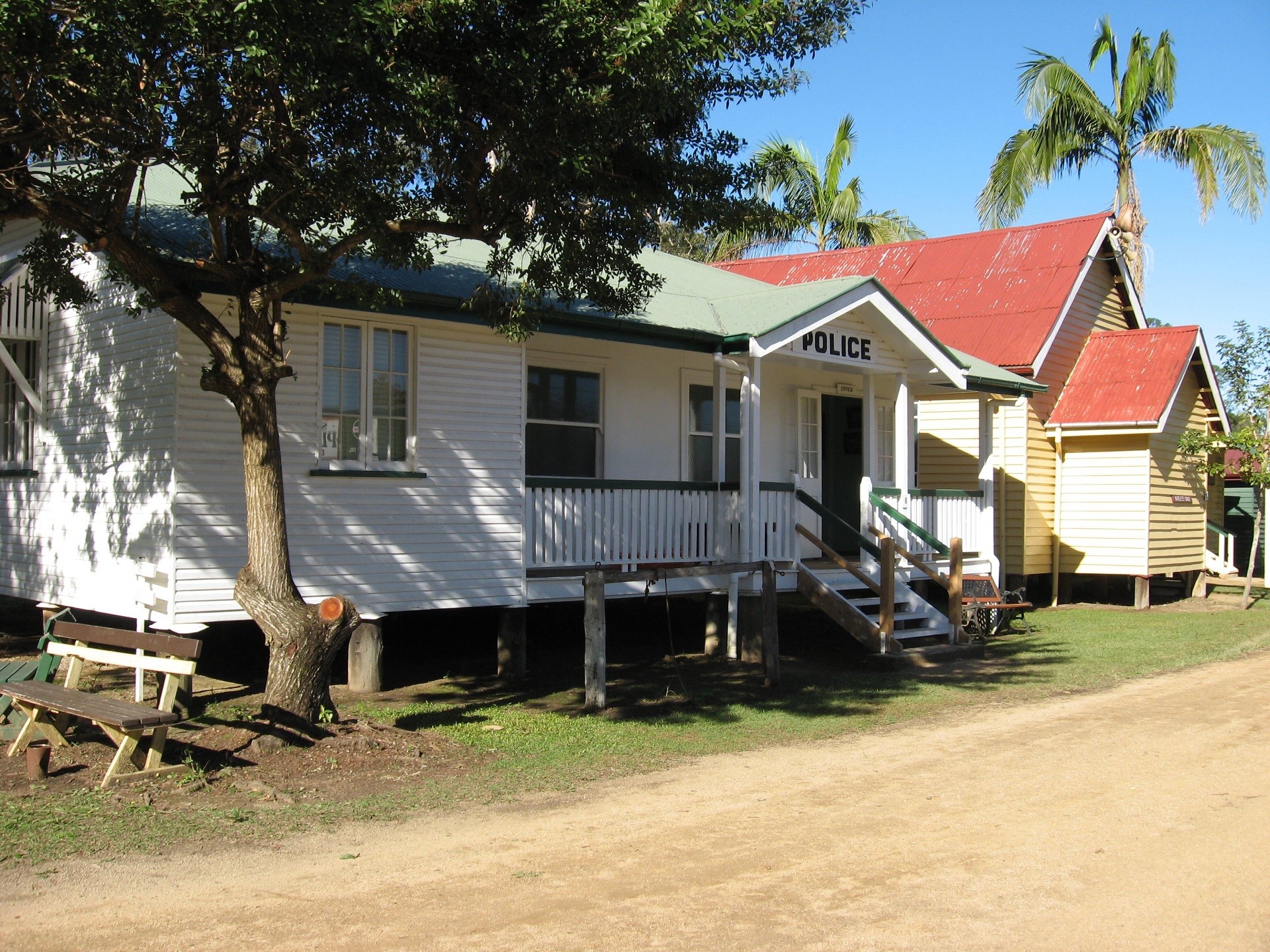 The first correspondence concerning the construction of a Police Station in the township of Caboolture was dated 3 December 1869, and on 8 March 1870 Commissioner Seymour wrote concerning the removal of the portable lock-up from the Parliamentary buildings to Caboolture.
Old Police Annual Reports indicated that the Station was opened in 1872 and was manned by a Senior Constable and a Constable. The records mention the name of the police officer, Sergeant Walker, registered number 77, and Senior Constable Thomas Robinson, number 316.
The station was a wooden building with the courthouse under the same roof.  It had four rooms, an office, kitchen and two cells.  One cell was used for the constable's bedroom and the Court of Petty Sessions had a portion of the kitchen.
In 1889 a petition dated 10 August, requested the erection of a courthouse in Caboolture.  This petition containing 23 signatures, including those of J.W. Zillman, H. Payne, J.A. Burke, G.W. Mallet, Thomas Pascoe and J. Carseldine, all of whom were Justices of the Peace.
The Government Gazette of 5 March 1891 called tenders for the erection of a police station and courthouse and the tender of James Campbell Thompson was successful. A separate courthouse was built in 1950, with the buildings being used until 1984.
Initially, this building stood behind the Caboolture Police Station and was in use until being moved to its present position at The Village.